Chamber Music for Charity
Newly established Chamber Music for Charity will have its second concert on February 14, 2016 at 3:00 PM at Grace Episcopal Church, 4 Madison Avenue, Madison, NJ.
It will be an afternoon of beautiful music for harp and violin benefitting Family Promise. A free will offering will be accepted at the door.
Chamber Music for Charity, presented through the non profit, Stardust Music Society of NJ (www.StardustNJ.org) is scheduled to have two concerts this inaugural season. The concerts will support the vision to raise funds for established non profits that help people with basic needs of food and housing.
Artist Biographies: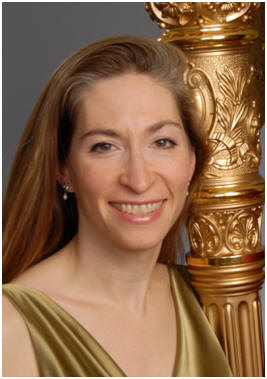 Merynda Adams, harpist is in demand as a soloist and chamber musician, performing throughout the United States, Belgium, France, the Netherlands and Puerto Rico. She has performed with the New Jersey Symphony Orchestra, New York Grand Opera, New Philharmonic, Lyrica Chamber Music, Northeastern Philharmonic, Colonial Symphony, Westfield Symphony, Lake Placid Symphonietta and off Broadway in "The Fantasticks". Described by the Newark Star Ledger as having "played the harp with color and great facility", Ms. Adams is a 1994 winner of the Artists International Competition and the Goldblatt Award. She holds a Bachelor's Degree in Harp Performance from the Manhattan School of Music and has also studied at the Hilversums Conservatorium in the Netherlands. Her teachers have included Kathleen Bride, Erika Waardenburg and Gloria Agostini. She is often heard in area churches, including the Cathedral Basilica of the Sacred Heart and St. Patrick's Cathedral. Ms. Adams is featured in the book, "Plaza Weddings", playing at the wedding of Eddie Murphy. She frequently collaborates with violinist, Christopher Collins Lee. Their CD, "Romantic Duos" was released in 2011. She has accompanied renowned soprano, Aprile Millo in recitals in New York, Delaware and Toronto.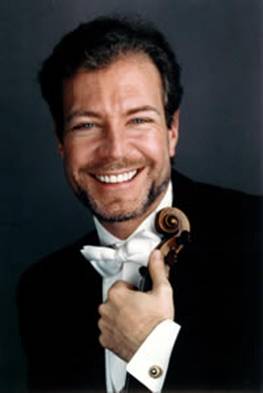 Christopher Collins Lee, violinist, became a protégé of Zino Francescatti at the age of sixteen, touring with him throughout Europe. He holds B.F.A. and M.M. degrees from the Juilliard School of Music, a Doctorate from SUNY Stony Brook, and five Honorary Doctorates from foreign institutions. He holds the State Department title of Official Musical Ambassador of the United States, and has toured the world many times under their auspices. Dr. Lee has received numerous awards, including a Guggenheim Grant, Fulbright, National Arts Club, Artists International, Carl Flesch International Violin Competition, J.S. Bach Competition, Tibor Varga International Violin Competition, the Samuel Chozinoff Award, and the Fritz Kreisler Prize. Christopher Collins Lee has performed as soloist with Leopold Stokowski and Arthur Fiedler among other conductors, and has recorded for the CBS, RCA, Desto, Everest, Arista, Delos and Quattro Corde labels. He has served as concertmaster of The American Symphony Orchestra, The Brooklyn Philharmonic, The New Jersey Symphony Orchestra, National Chorale and the Spanish Chamber Orchestra to name a few. The New York Times termed Dr. Lee "an impressive, stylish violinist with something special to say." Much in demand as a concerto soloist, violin recitalist, chamber music artist, and teacher, Christopher Collins Lee makes his home in an historic landmark Victorian mansion in Newark, NJ, and collects art, rare musical instruments, phonographs, and 78 rpm records.